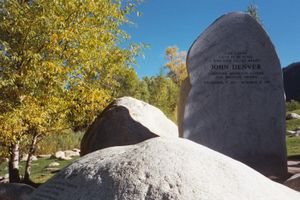 The Website for the 
Annual John Denver Celebration 
in 
Aspen, Colorado
Join us as we celebrate of one of the greatest artists and humanitarians of our time 
 John Denver
Dates for 2023:
October 4-9, 2023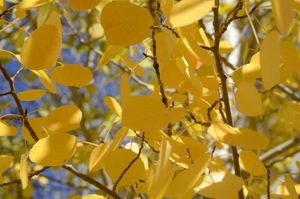 Tickets now on sale at the Wheeler Opera House, Aspen, CO! 
Spirit of the Rockies, A Tribute to John Denver
Chris Collins with Boulder Canyon Band
October, 7, 2023, 7:30 p.m.
Tickets available at:  www.aspenshowtix.com or by calling 970-920-5770 or 866-449-0464 (toll free)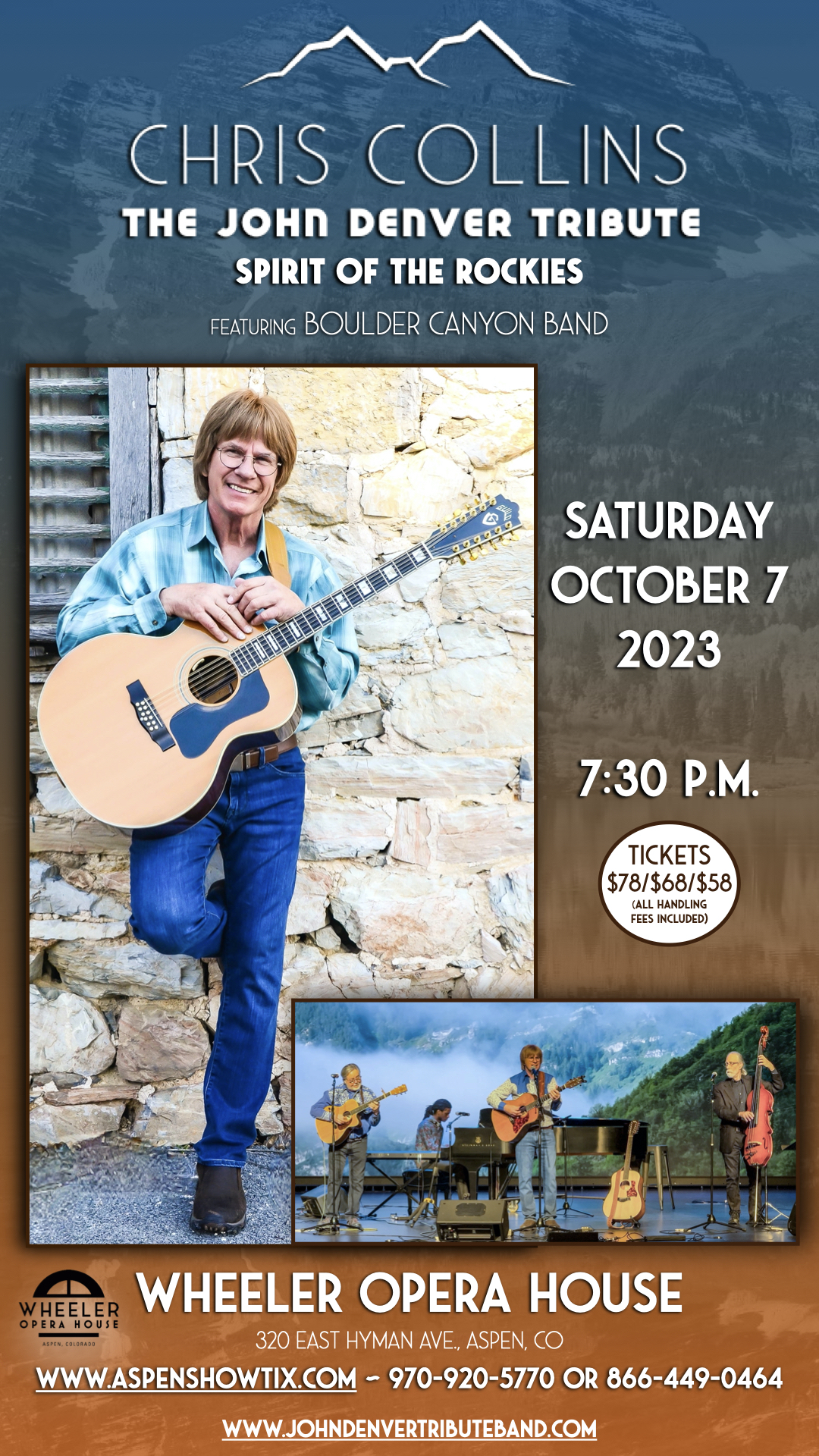 On sale June 20th, 12:00 p.m. (Mountain time)
The Music Is You
Songs of John Denver
performed by 
Mack Bailey and Chris Nole
October 6, 2023 at 7:30 p.m.
Wheeler Opera House
www.aspenshowtix.com ~ 970-920-5770 or 866-449-0464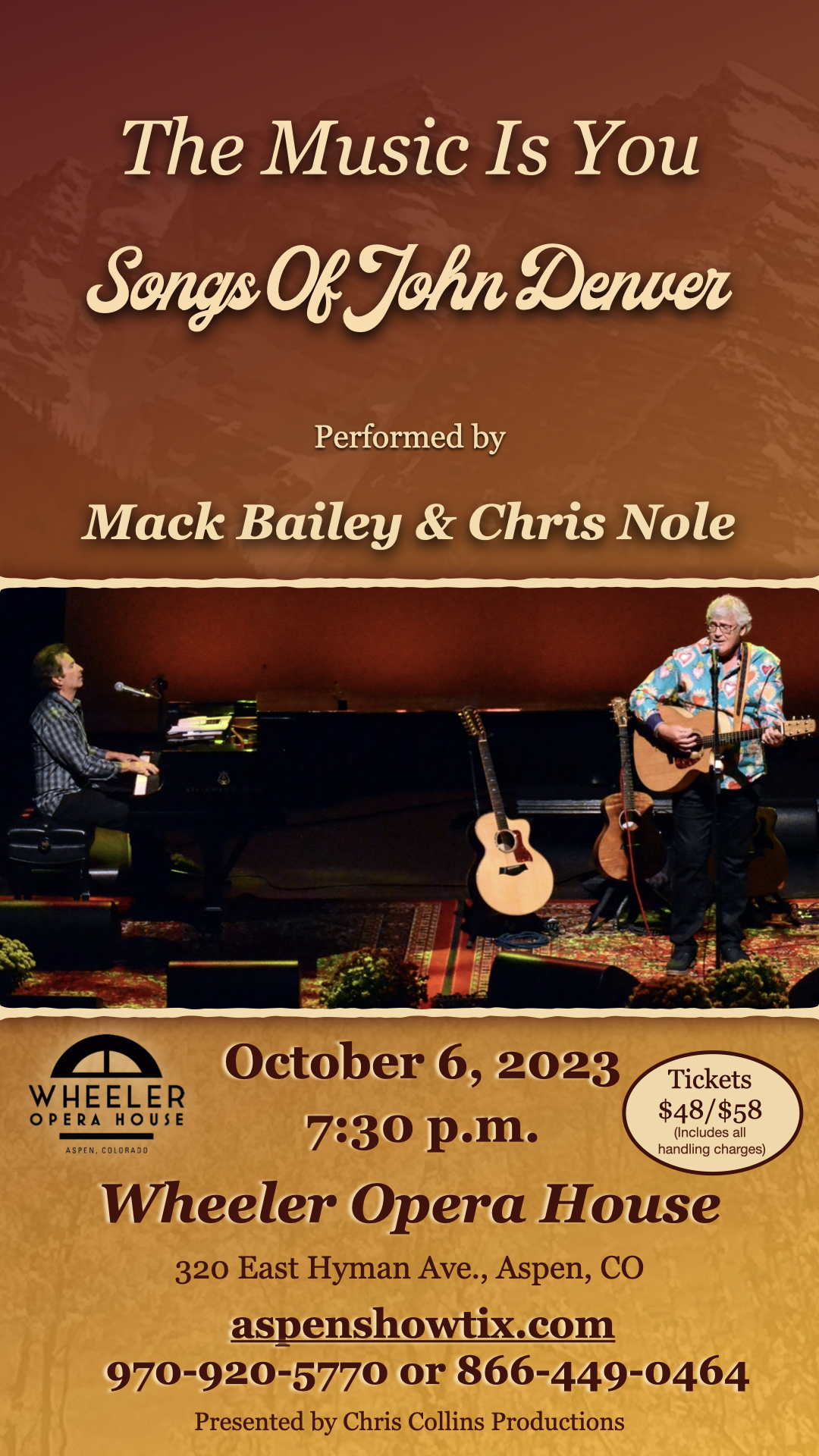 ---
We are also excited to announce that the dates for next year have also been set!  The dates will be October 2-7, 2024.  Mark your calendars!
---